With lockdown restrictions only getting stricter, many of us are craving an even more potent stream of media to consume during our time stuck at home. Luckily for gamers, there are some treats on the way for us as we look to the new year. Here we will look at five such games that will hopefully be bright lights in what is looking to be a dismal year.
With a new generation of consoles finally, here, 2021 should be the year we see developers really use the technology available to push the boundaries of what experiences video games can give to us. Hopefully, the games we look at today will be five among many that stand out in a saturated market as trendsetters and icons of the coming years.
Before we begin, honourable mentions go to the likes of Far Cry 6, Lego Star Wars: The Skywalker Saga and Lord of the Rings: Gollum.
Resident Evil Village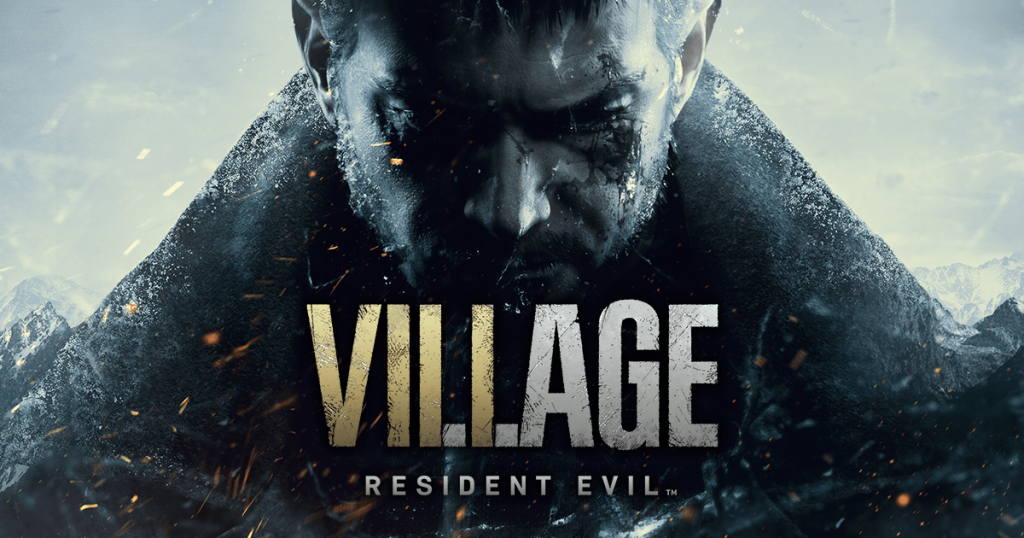 After a string of poorly received sequels (I'm looking at you Resident Evil 6) and spinoffs, the Resident Evil series stormed back with the hugely popular and critically adored Resident Evil 7. Set in a Louisiana Bayou and taking inspiration from The Blair Witch Project, The Texas Chainsaw Massacre and Saw, RE7 has put the franchise back in its rightful place as the bastion of horror gaming. For many, since its release in 2017 the game has been used a benchmark for horror games, with its handheld, VHS style and change from third to first-person gameplay bringing the series back to its best.
There was much excitement then when Resident Evil Village was announced in June 2020, and it was confirmed that the game would be a direct continuation of the mechanics, gameplay and narrative found in the previous game, with protagonist Ethan returning after the events of RE7 and the welcome return of series star Chris Redfield serving nicely for long-time fans of the franchise.
With a new wintry gothic setting and a host of new characters, the graphically impressive trailer whet the appetite nicely by demonstrating the power of the next-generation consoles and reassuring fans of the series that this instalment would stay true to the survival horror roots of earlier instalments. Resident Evil Village should continue to set the standard for survival horror in the years to come.
You can check out the trailer here.
Mass Effect Legendary Edition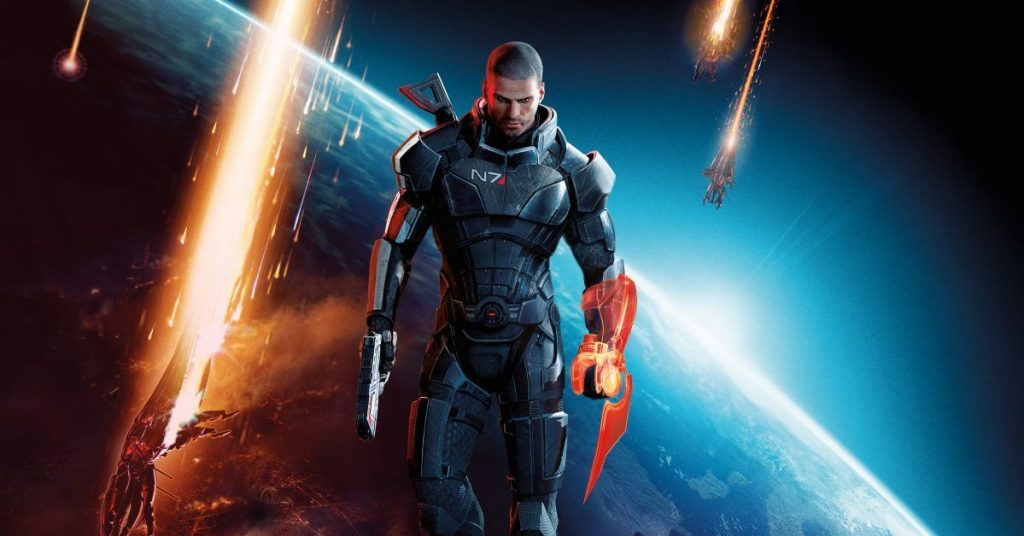 It is rare that a video game without any supporting novels, movies or television media creates such an impressive backstory and lore. Mass Effect managed just that when it released in 2007; Bioware's most impressive achievement was to make the galaxy found in the Mass Effect series feel lived in with a diverse range of colourful characters and a plethora of engaging environments that looked stunning on the Xbox 360 and Playstation 3.
After the success of Knights of the Old Republic in 2003, developers Bioware proved that they could build a convincing and alluring Sci-Fi world and were given the task to make their own.
They delivered wonderfully.
While the third-person cover-based gameplay was not as fluid as other titles such as Epic Games' Gears of War the RPG elements were excellently polished and allowed for the creation of distinct characters suited to every player's individual playstyle. The ability to carry one save file across all three instalments of the series allowed progression to feel meaningful and cemented the consistency of a narrative spanning across all three games.
Of course, the ending of the saga was a terrible mess and naturally marred the opinions of many. However, a bad ending cannot take away from the excellent gameplay, realistic characters and the galaxy-spanning journey that Bioware took us on. Any chance to reimmerse ourselves in the story of humanity's battle against the Reapers is a welcome one, particularly with the new shiny coat of next-gen graphics to give the series a deserved graphical upgrade.
Hogwarts Legacy
I'll be totally honest, I'm not a huge fan of the Harry Potter series. As a child, I voraciously consumed everything Harry Potter, I enjoyed the books, the movies, the video game adaptations and everything in between. Like most children, I hoped that one day my Hogwarts acceptance letter would come through the letterbox and I too could go on to make magical history and learn to become an all-powerful wizard. But as I grew older I became less and less fascinated with the wizarding world and more irked by the series' turn from childhood fantasy to irritating, angsty young-adult fodder. I abandoned the series and to this day haven't even bothered to watch Fantastic Beasts or its sequel.
But when it was announced last year that a AAA game set in the world of J.K. Rowling's books was in development my interest was peaked. The world of Hogwarts and its surrounding environs looks stunning in early trailers, as do the menagerie of magical creatures on offer to fight, tame and ogle.
Not only does the world of Hogwarts Legacy look enticing, but the gameplay also looks to fulfil the dreams of anyone who has fantasised about living in the magical world. Set in the nineteenth century, the game sees the player take on the role of a student who must navigate their way through all that Hogwarts has to offer, from learning new spells and potions in lessons, socialising with classmates, to fighting dark wizards and exploring Hogwarts and beyond, Portkey Games looks to deliver a promising fantasy adventure.
You can see what's on offer from Portkey Games on their website.
Back 4 Blood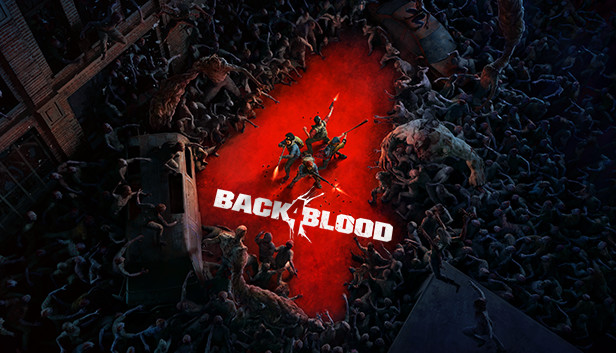 Valve software stumbled onto a huge hit with their Left 4 Dead series, riding the wave of zombie mania that was taking over the world in the noughties. The developers managed to produce two adrenaline-fuelled co-op shooters that offered asymmetrical gameplay, pitting a group of players against hordes of AI undead, or other player-controlled zombies whose mission was to stop human players from achieving theirs.
So successful were the games that they continue to be enjoyed to this day, with mod support offering new and interesting ways to play the game of PC and console, so much so, that an update was released for the game in 2020, eleven years after its initial release. While fans have been begging for a sequel to 2009's Left 4 Dead 2, they lived in the dark, without hope.
Until now.
A spiritual successor created by Turtle Rock Studios and Warner Bros, Back 4 Blood looks to bring the hectic, high-octane action of Left 4 Dead to the next-gen consoles and offers excitement through both cooperative and competitive multiplayer modes, a new wave of creative enemy types and a diverse assortment of weapons to repel the undead hordes. Back 4 Blood seems to be a game capable of pleasing not only die-hard Left 4 Dead fans but bringing in a whole new generation of fans too.
For more information, you can check out a gameplay trailer here.
Halo Infinite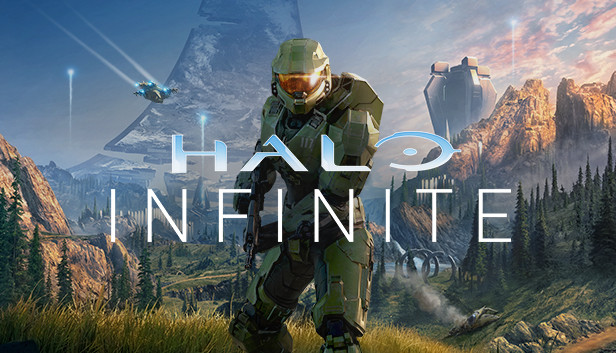 Halo Infinite has had a rocky road since its reveal in July 2020. Sporting a gameplay trailer that left much to be desired, it was no surprise when the game was delayed a month later. Since then, not much has been shown to the public, with a release date yet to be given for the next instalment in Microsoft's flagship franchise. For a game that the Xbox team so desperately needed to get right, they managed to botch the launch miserably.
However, that has not dampened the excitement of die-hard Halo fans (myself among them) who cannot wait to step back into the boots of Master Chief and finish the fight against the Covenant and the Prometheans. While the gameplay trailer for Halo Infinite left much to be desired, it also demonstrated some interesting ideas that should make for excellent additions to the game when it releases later this year.
The core gameplay looks solid and familiar to Halo fans with no significant overhauls threatening the core experience. And yet, there are new features that look titillating, such as the inclusion of an RPG-style upgrade system and open-world sections that look to improve replayability through exploration and secondary objectives. Perhaps most crucially, we have seen nothing yet of any multiplayer modes, the core element to any Halo title; while the single-player may look unpolished, the online multiplayer is a different animal entirely and Halo 5 – in my opinion – succeeded wonderfully with its range of game modes, weapons, customisation options and the inclusion of the large scale Warzone mode.
Yes, what has been revealed looked disappointing six months ago.
But there is still so much more to come.